Monday, May 9th, 2016
Just sharing the Mother's day song that my Dad, Reece Yandle, wrote many years ago.
The sheet music is available in our store at:  http://thechurchpianist.com/music-store/vocal/unison/
or….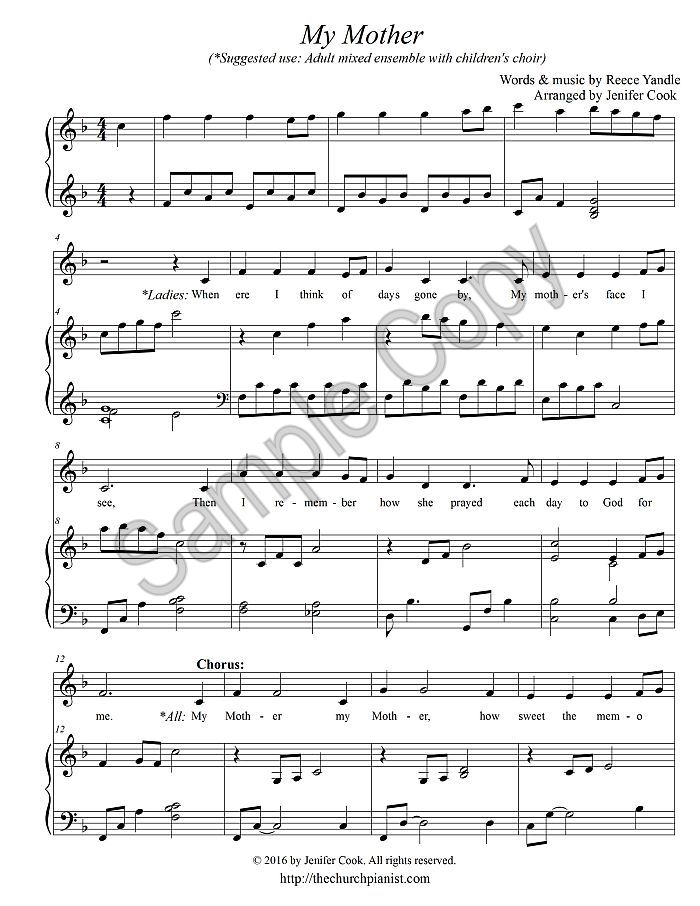 My Mother
Sacred vocal solo or group special; unison. 3 & 1/2 pgs. *Price covers two or more copies. No audio included; pdf only
Audio clip: Adobe Flash Player (version 9 or above) is required to play this audio clip. Download the latest version here. You also need to have JavaScript enabled in your browser.
My piano accompaniment isn't an exact replica of the printed piano score but close enough.