Thursday, August 24th, 2017
I met a nice young lady at the Composer Symposium this past summer who attends the church where my husband and I were married!
She is a great violinist and offered to add the violin bow & slur marks to my arrangement of "Nearer My God to Thee".  It has taken me a while to finalize the arrangement but now complete and available in our music store.
A big thanks to Abby Phillips for adding the violin markings! See video of Abby below playing her own arrangement of "I'd Rather Have Jesus" in her home church.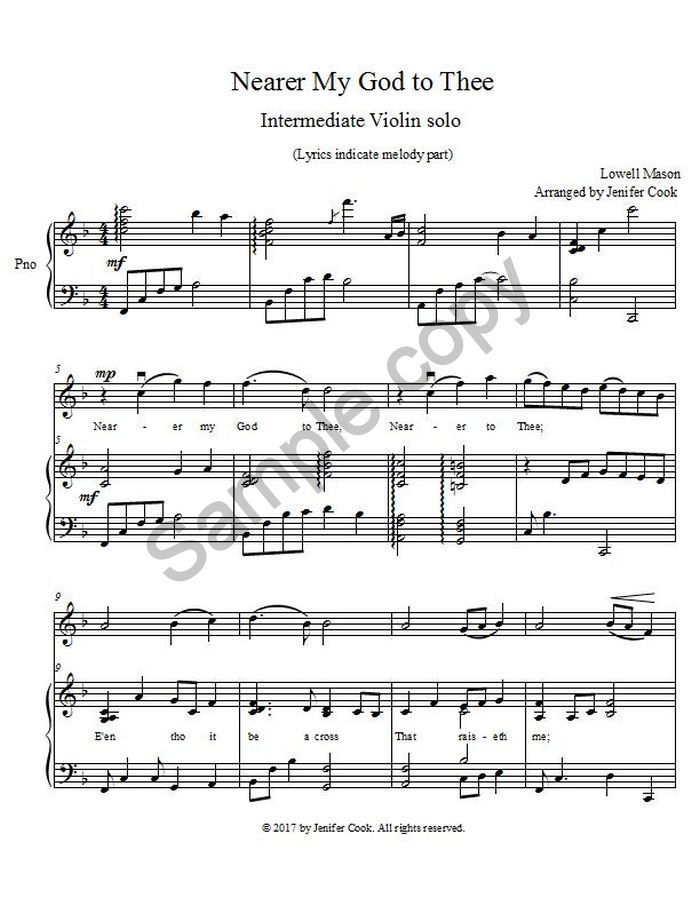 Audio clip: Adobe Flash Player (version 9 or above) is required to play this audio clip. Download the latest version here. You also need to have JavaScript enabled in your browser.