Invitational Arrangement Collection Update: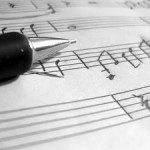 I'm re-structuring one of the invitational arrangements into a medley.  "I Must Tell Jesus" flows nicely into "What a Friend We Have in Jesus".
Just inputted one of my most recent invitational arrangements today to Finale…"I'll Go Where You Want Me to Go".  (great for messages with a mission's emphasis)
The invitation collection will consist of twelve arrangements and the pieces mentioned above are the last two!