Saturday, March 19th, 2016
The "Assurance Medley" has been one of my favorite sacred piano arrangements to play.  I arranged this after asking the Lord to be my Savior at the age of 29.
The order of the hymns in this medley were meant to portray the feeling I had when accepting Christ as my Savior.
I hope this arrangement is an encouragement to you as it has been to me.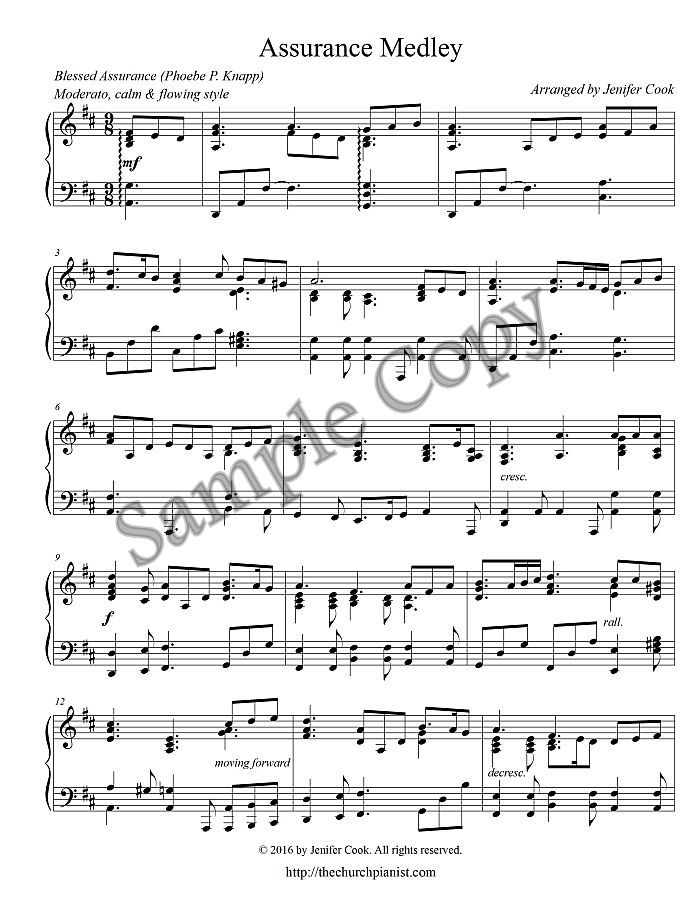 You need to have the Audio Player Plugin installed to use this shortcode