Wednesday, July 19th, 2017
One of my former piano students approached me at church a couple months ago and asked if I would write her an offertory arrangement of "I Must Tell Jesus".
Well…I finally got around to it! 🙂  But what a surprise!  This arrangement just flowed out of my little brain this week and I quickly penned it to paper.   It's not always that easy for me to arrange a hymn!
I tried to arrange this piano solo well within  her early intermediate level…hoping she could learn it soon.  Even though I'm an advanced pianist…I wouldn't mind playing this for offertory.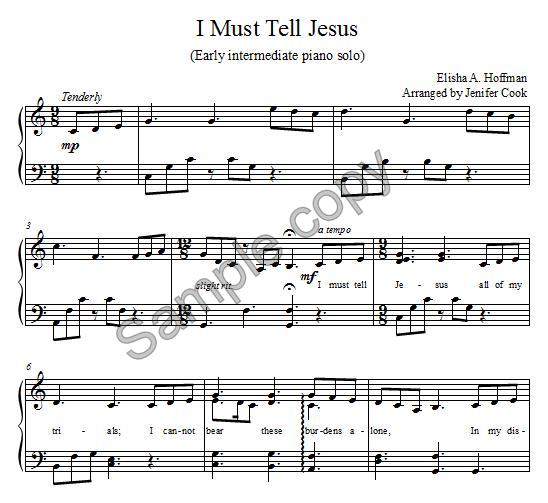 Audio clip: Adobe Flash Player (version 9 or above) is required to play this audio clip. Download the latest version here. You also need to have JavaScript enabled in your browser.