Annual Wilds Music Conference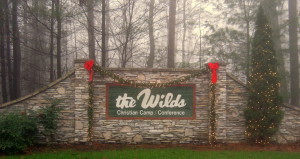 After wanting to go to the Wilds Music Conference for at least the past ten years….I finally got to go!  My schedule just didn't allow it in years past since the conference was scheduled at the end of December and into New Year's Day.  ( I believe the Wilds is changing the music conference to a later date next year….to sometime in January.)
Please understand that this conference is a general music conference.  Since it's only about a 2 & 1/2 hour drive…I felt it was worth attending.  Read the conference description below as stated on The Wilds website:
"Join us for the mixture of general preaching sessions, biblical philosophy and practical "how to" workshops, and choral reading sessions which will make you more effective in your ministry of music in your local church. Both trained musicians and laymen alike will benefit from the blessing and refreshment of fellowship around Christ-honoring music at this conference."
Here's what I did at the conference:
* Hymnplaying master class (once a day for three days) great practical ideas for pianists in general!
* Attended at least eight Choral reading sessions (free pack of music per session)
* Rubbed shoulders with musician friends (always pick up ideas from fellow musicians!)
* Went to Sacred concert by Matt & Christy Taylor on Wednesday evening
I do plan on sharing my gleanings in future posts.  The highlight of my week was playing in the Hymnplaying master class for critique.  What constructive advice I received!  (will share in video soon!)
Tags: Wilds music conference