Hymnplaying Master Class: The Old Rugged Cross (Critique)
Here's the video of me playing my (free) piano hymn arrangement of "The Old Rugged Cross" for the recent Hymnplaying Master Class held at The Wilds Music Conference. (December 2013)
I received helpful critique!  Thanks to Faye Lopez and Duane Ream for their constructive advice.  I look forward to improving my hymn arranging through any learning opportunities I can find!  (The harmonic structure tips were things I knew to do but just hadn't noticed them in the piece.)
I couldn't believe I left a melody note out  in the original arrangement on measure #18 (meas. #16 in revised version)…I"m a stickler for following the words as I play but my mind must have been on another verse….so embarrassing to have such an error 🙁  Duane  made SURE I saw that error 😉  Seriously,  I appreciated the emphasis he made on keeping the melody CLEAR..after all….it's the message we try to convey as church pianists…right?
I'm posting the (graded/corrected) copy of the arrangement below  the video for ease of reference.  The red squares throughout the arrangement  notate the changes.  Most of the changes were from the suggestions made on the video.  (My personal note changes are in measures: 20, 24, 38, 40 and 48.)
You can download the new pdf  of "The Old Rugged Cross" (minus the grading marks)…at the bottom of this article.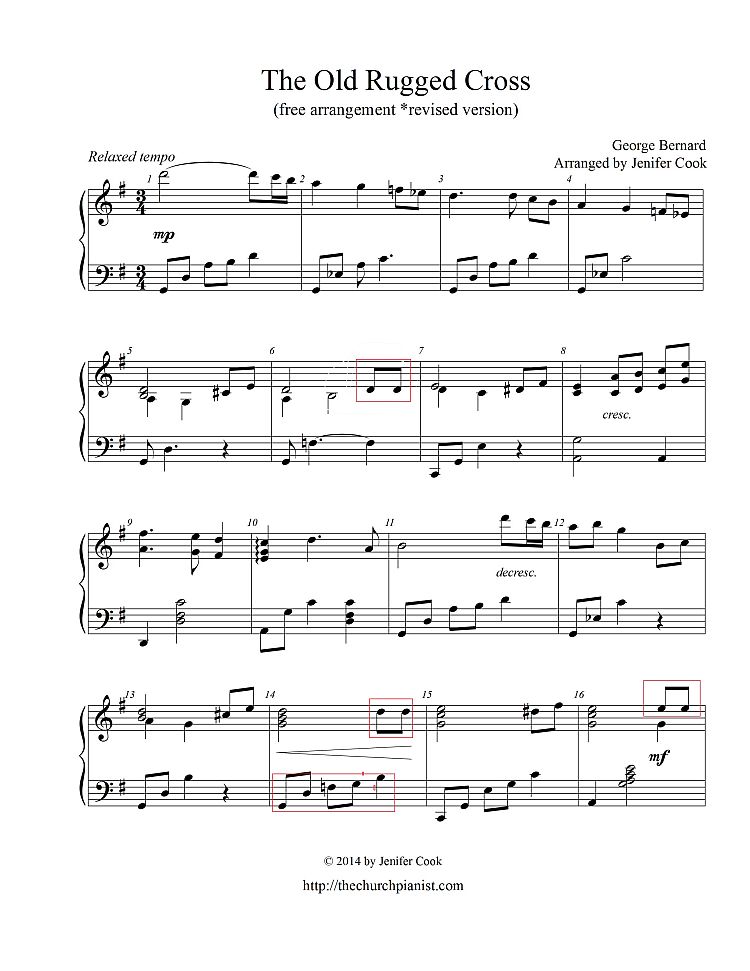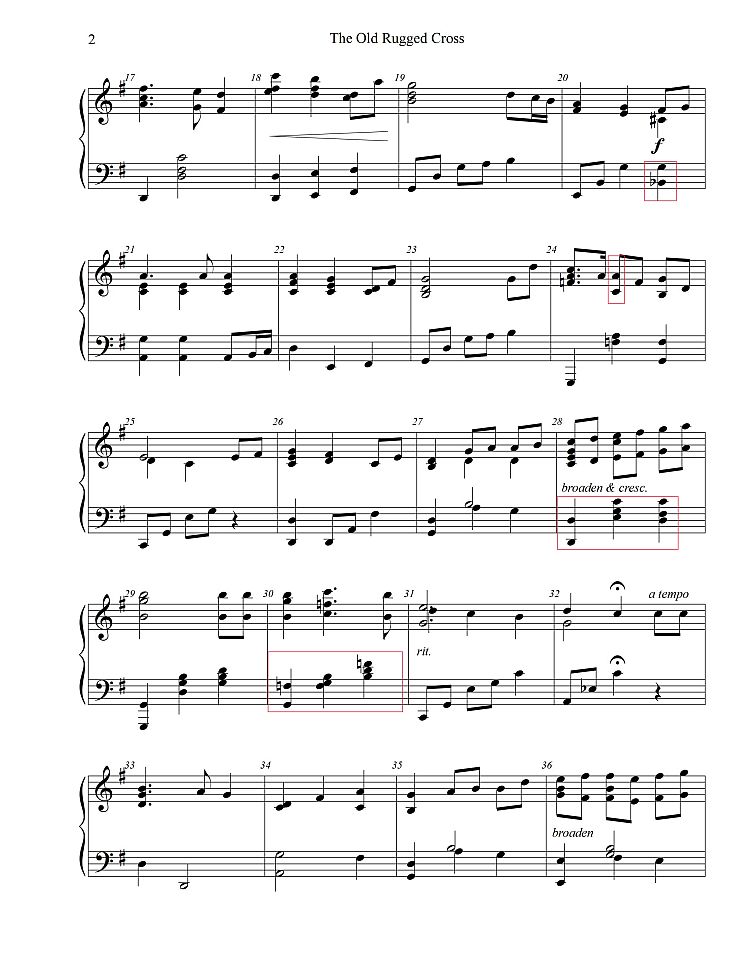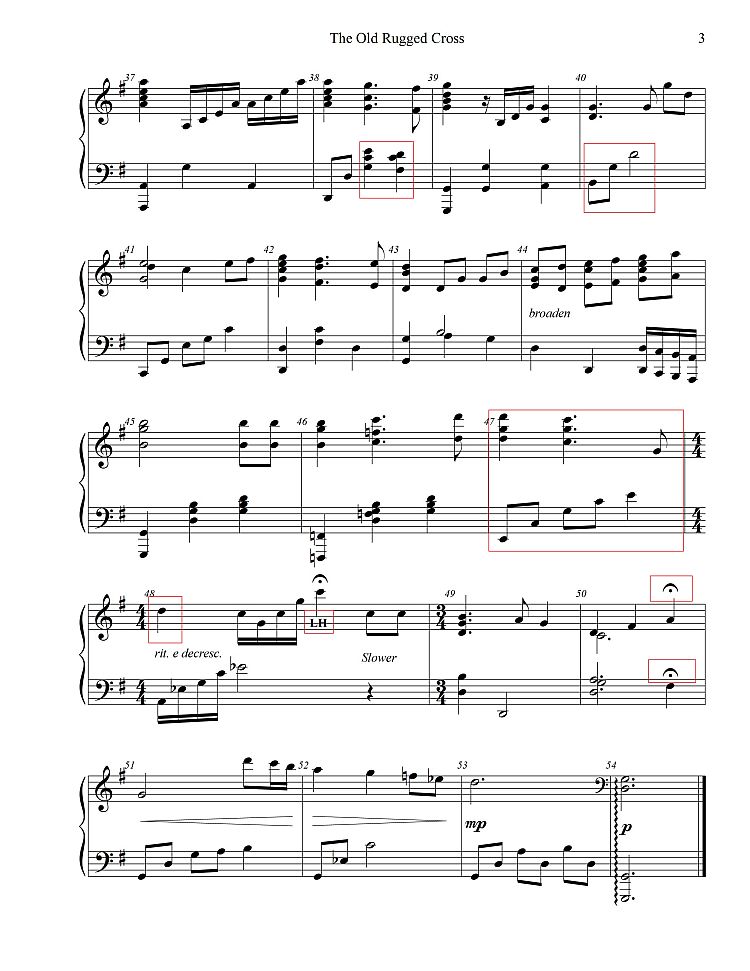 Click here to print:  The Old Rugged Cross (revised)
Tags: free piano arrangement, hymn playing master class, old rugged cross, Wilds music conference