Hymnplaying Master Class Critique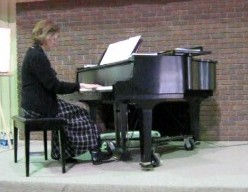 The next post will be a video of me being critiqued in Hymn Playing Master Class at the recent Wild's Music Conference.
Just don't feel sorry for me 😉   We all need a work over at times!
I played my free piano arrangement of "The Old Rugged Cross" for this class. So…you may want to have a copy of it handy during the video for reference.
Before you click to download your free copy of  The Old Rugged Cross, you may want to wait until I provide the edited version based on the critique I received in this Hymn Playing Master Class. It's all up to you.
Click here to print your free copy of "The Old Rugged Cross". (original version)
Tags: free piano arrangement, hymn playing critique, hymn playing master class, the old rugged cross