Tuesday, May 20th, 2014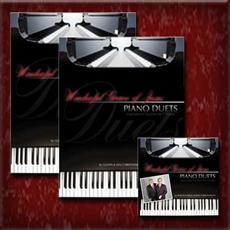 I REALLY like this particular sacred piano duo arrangement book entitled "Wonderful Grace of Jesus"!
The book contains eleven arrangements. The "Children's Medley" is one of my favorites!   "Softly and Tenderly" is one of the easier ones but yet SO pretty!
I always buy two copies of piano duet books or piano duo (two pianos) books to prevent illegal copying of music.  Buying multiple copies can be rather expensive so I try to buy when on sale.
Just found out this book is on sale right now…an "ongoing" sale 🙂
You can purchase two copies of this book plus a CD containing all the arrangements for only $24.95 from Bible Truth Music's website.  Head over and get your copies before the sale expires!  You can also hear audio samples of each arrangement on the sale page!
Date of article:   May 20,2014