Saturday, November 7th, 2015
VERY excited about this beautiful song, "We Have a Saviour Who Cares" by Mina Oglesby!
You and your congregation will be blessed by this heart-warming song which reminds believers of God's constant presence in their  lives.
A very appropriate song for those going through a difficult time…who need that extra encouragement….to know that God cares!
The following video was recorded before the written arrangement took place so I will try to provide a more accurate recording asap but this will give you a general idea of the song.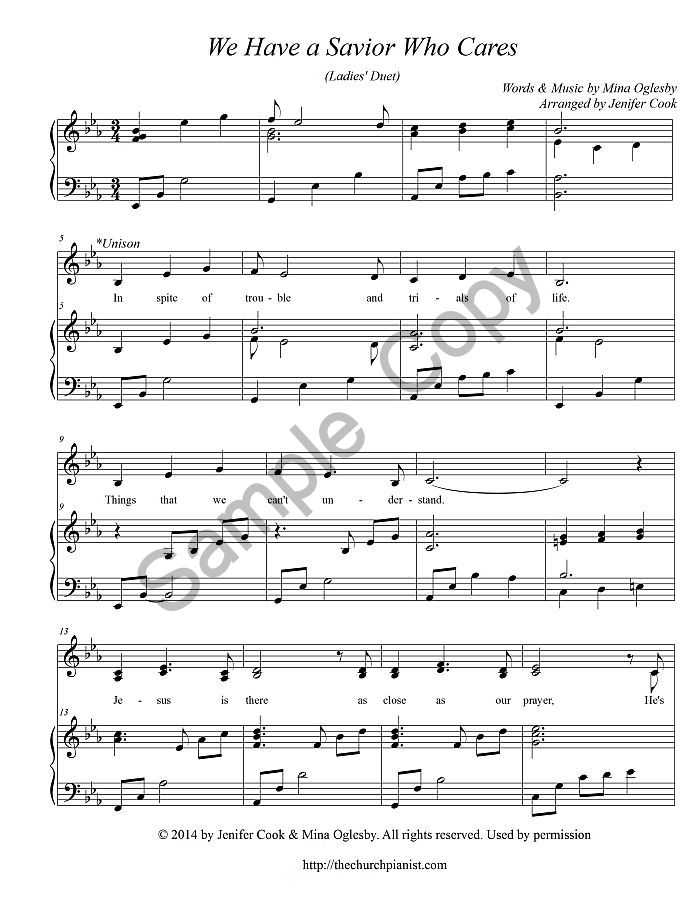 *Solo or duet