Wednesday, May 31st, 2017
Sorry for the low profile lately. I've been recouping from being sick since returning from vacation a week and half ago.
My daughter-in-law requested a violin solo arrangement of Nearer My God to Thee. I finally finished tweaking it! 😉
I enjoyed weaving the melody back and forth from piano to violin. Nearer My God to Thee is a very comforting hymn; making if a nice solo piece for any occasion but especially a funeral.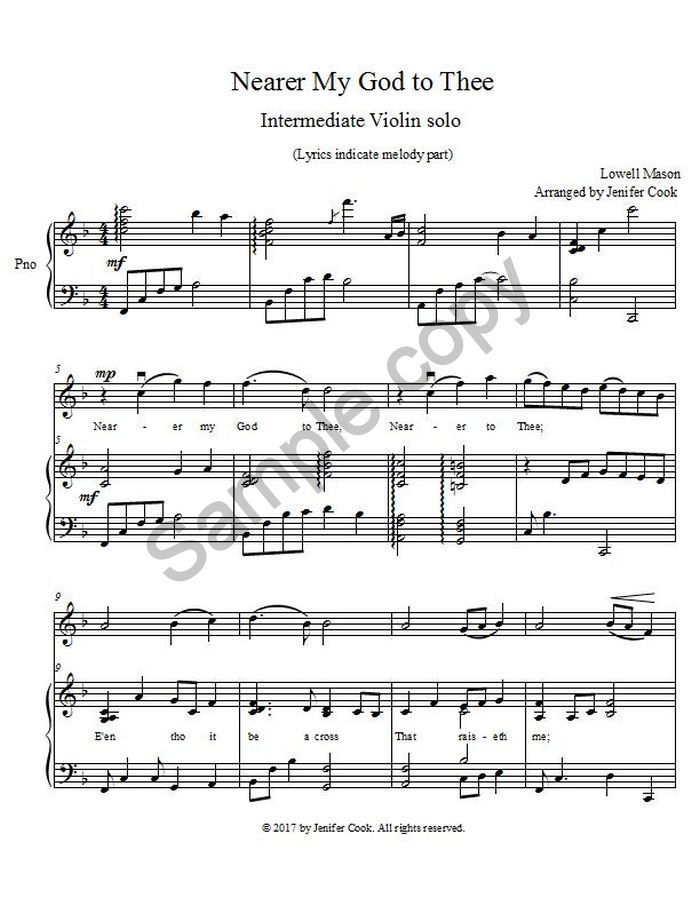 Audio clip: Adobe Flash Player (version 9 or above) is required to play this audio clip. Download the latest version here. You also need to have JavaScript enabled in your browser.