Friday, January 27th, 2017

Just published an early intermediate sacred piano arrangement of Day by Day.
I've had it written for a while but just got around to publishing it.
This particular piano arrangement was written for one of my students who plays offertories at her church.
She considers this one of her favorites. I'll try to get video of her soon playing this arrangement.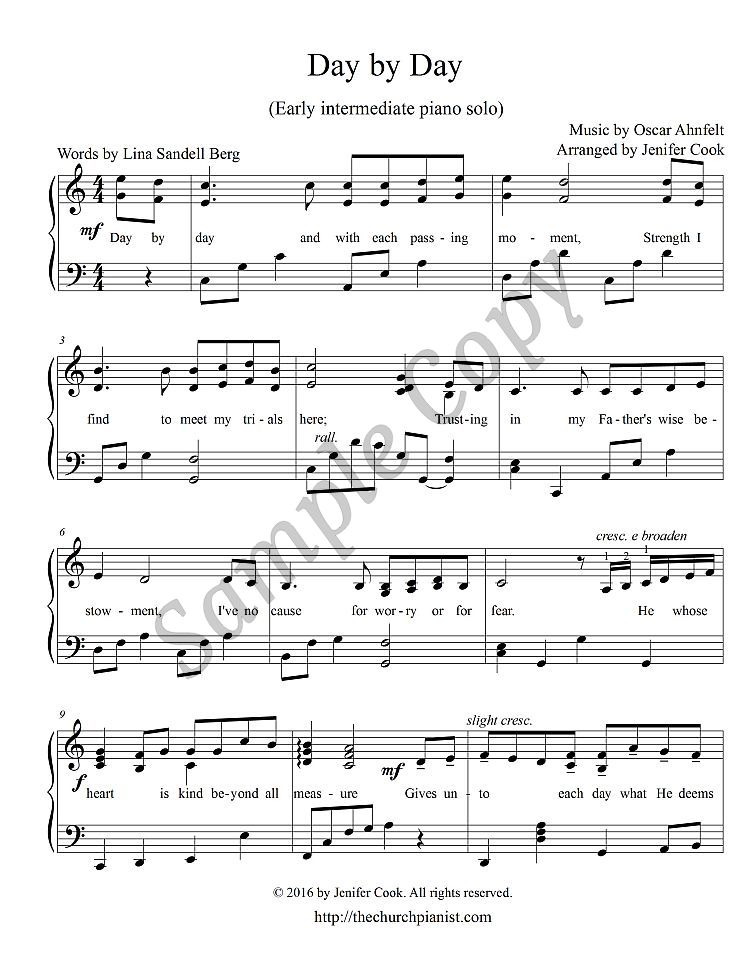 Audio clip: Adobe Flash Player (version 9 or above) is required to play this audio clip. Download the latest version here. You also need to have JavaScript enabled in your browser.