Tuesday, February 14th, 2012
Every church pianist probably owns a copy of the traditional "Wedding March".  I've personally been wanting a new arrangement of this well used tune.  So…I finally finished a new version of  the "Wedding March".
The majority of the weddings that I use this song for…want it to last long enough for the married couple to exit and then transition into another tune for the rest of the wedding party. The bride is usually open to suggestions for this separate song after the wedding march.  I usually suggest "Praise My Soul the King of Heaven"…an old hymn tune but very majestic and happy!  Of course there are other tunes  that work beautifully. (another article)  🙂
I just like the smooth transition from "Wedding March" to "Praise My Soul the King of Heaven". Here's an audio sample of  this transition…
Audio clip: Adobe Flash Player (version 9 or above) is required to play this audio clip. Download the latest version here. You also need to have JavaScript enabled in your browser.
It took me forever to find this alternate tune for Praise My Soul the King of Heaven by Mark Andrews. I found that this tune is copyrighted…so I can't create an arrangement of it.  Sorry about that.
An absolutely beautiful two piano arrangement of it is available in "The Wilds" online music store.  The following link takes you to their music store.  (I couldn't get the specific page link to work). Once you're on the main page…click on "product search" on the left and type in "Praise My Soul the King of" to find  the two piano arrangement.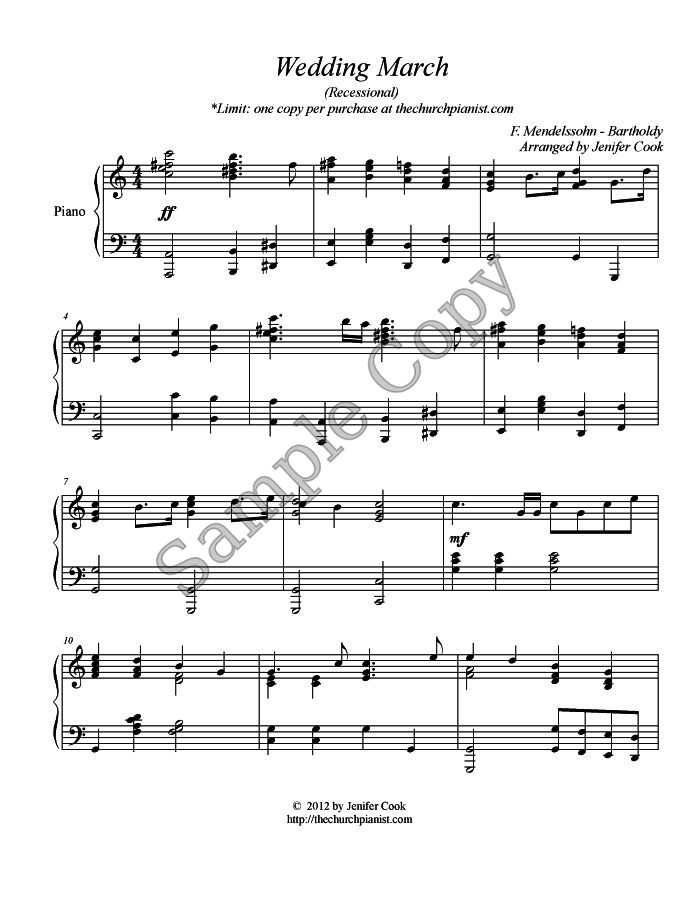 Audio clip: Adobe Flash Player (version 9 or above) is required to play this audio clip. Download the latest version here. You also need to have JavaScript enabled in your browser.