Saturday, September 2nd, 2017
Your ladies' ensemble will love singing this beautiful song by Mina Oglesby.  The text describes how we are just plain old clay and how God is our Potter.  He's molding our lives to make us vessels of love.
I hope to reunite the ladies' ensemble I directed years ago that sang this actual arrangement and share it with you all via video.
I do have a youtube video of Mina singing "The Potter's Hands" and will share below…(THE ACCOMPANIMENT ON THE VIDEO IS NOT MY ARRANGEMENT) *LISTEN TO AUDIO SAMPLE)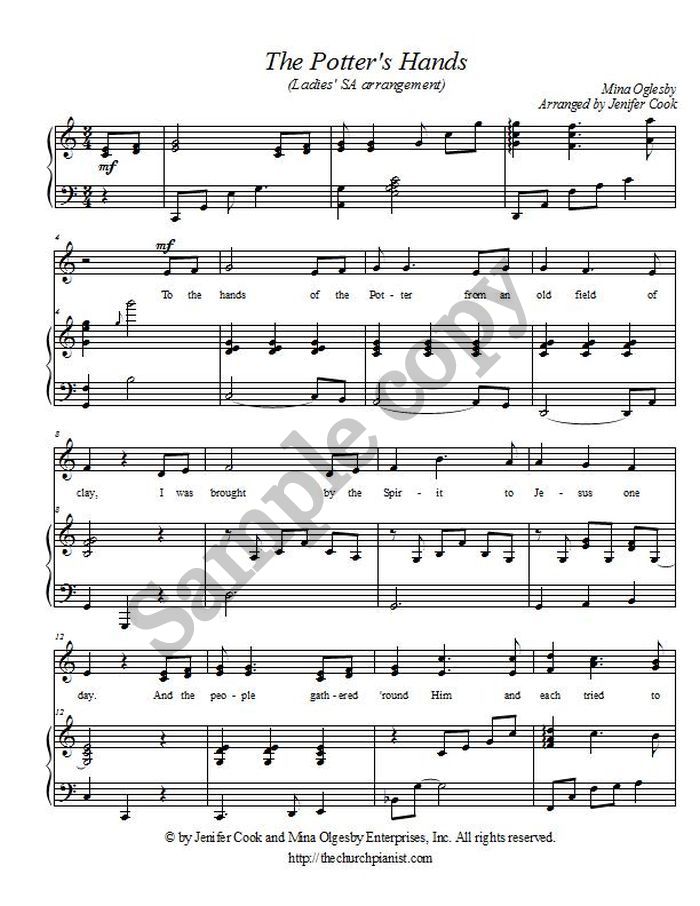 Audio clip: Adobe Flash Player (version 9 or above) is required to play this audio clip. Download the latest version here. You also need to have JavaScript enabled in your browser.