Friday, June 19th, 2015
My dad, Reece Yandle, wrote this patriotic vocal solo at least eight years ago or more. It has been used as the theme song for a teacher's convention and sung by dad at different meetings.  People have been asking for copies of the song and now it's possible.
"In God We Trust" as stated on our American currency…takes on a deeper meaning for those who have trusted in Christ as their Saviour.
I have published this prior to Father's Day as a Father's Day gift for my Dad 🙂
Listen to the audio sample below as you sing the following words (wait for the introduction)
"In God we trust no matter come what may,
In God we trust though dark and drear the way.
Always trusting in His love and pow'r we must,
This is our cry, "It is in God we trust!"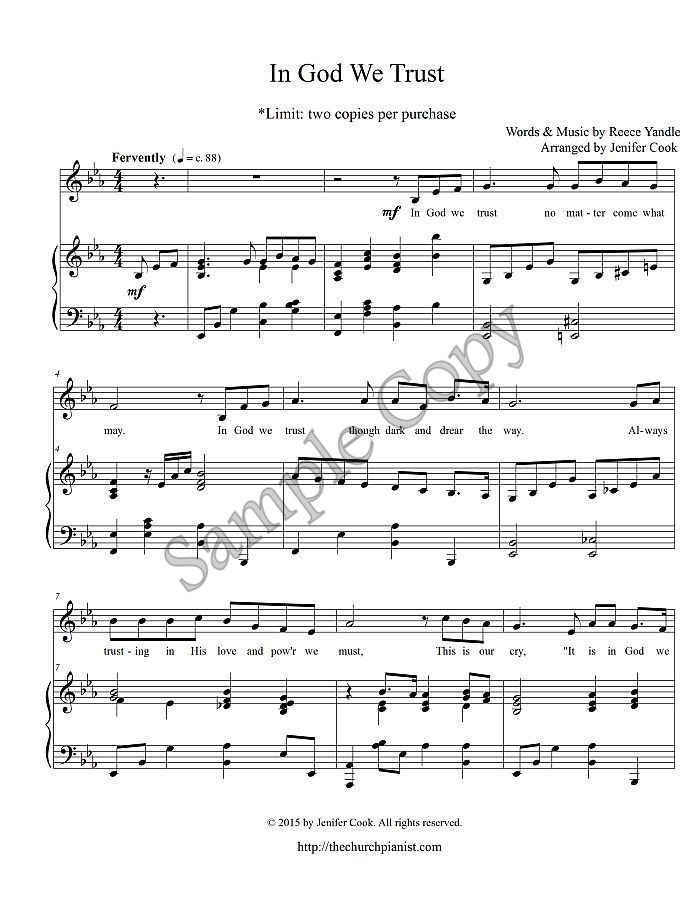 You need to have the Audio Player Plugin installed to use this shortcode