Monday, August 14th, 2017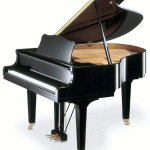 I never really noticed the time signature change in "Just When I Need Him Most" until today.
We sang this at our church last night for a congregational and the people REALLY enjoyed singing it.  The words are so comforting!
It's just one of those seasons at our church where there's a lot of physical needs and such a song reminds us of Jesus' ever-present help 🙂
We sang this song in a prayerful mood with  a slow walking speed so I had time to add left hand flowing patterns similar to the following free pdf of "Just When I Need Him Most".
Most importantly, notice the key change at the chorus….but the flow will still be pretty much the same 🙂  I actually changed to 6/8 timing one measure earlier than the hymnal shows… because it felt more natural to not hold as long before entering the chorus.
Maybe this will help a beginning church pianist to see what fill-ins could be used for a slow to medium hymn in 6/8 or 9/8 timing… such as my arrangement of "I Must Tell Jesus".
Warning: This arrangement is NOT intended for piano solo use… due to missing melody notes at the beginning of the chorus…unless of course you know how to add them in 😉
Click on song title for free download: Just When I Need Him Most