Tuesday, November 29th, 2011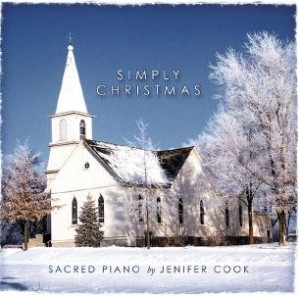 I'm hosting a giveaway of my Christmas CD entitled: Simply Christmas
Everybody enjoys listening to instrumental music at Christmas…especially if the music is familiar. I published this CD several years ago and have a limited amount remaining in stock.
The traditional sounds of Christmas ring out in this creative CD featuring well-known Christmas carols.  You'll hear bells or  harp in several of the carols.   Several of the two piano numbers on this CD are available as printable sheet music in  the music store. The main instrument on this CD is piano.
* This CD was created with  a Kawai digital piano.
Rules for Giveaway of Simply Christmas CD
1. Leave a comment at bottom of this article to enter your name one time.
2. Share the link to this  giveaway on your personal blog, facebook or twitter and leave a second comment saying you did so. This allows you to enter your name a second time in same drawing.
3. Drawing will be held on December 5th by 8pm EST
4. The winner will be notified by email the day of the drawing.
Important Information:
US Residents:  The Church Pianist will pay all shipping (media rate)
Residents outside the US:  The Church Pianist will cover up to $5 in shipping (media rate). Any shipping above $5 must be paid by winner.
Click here to hear samples from Simply Christmas CD