Thursday, September 11th, 2014
I'm trying to decide whether or not to  periodically stray from the melody in the congregational accompaniments I'm working on for publication.   I can't help myself!  It's more fun to stray from the melody as in the following free congregational accompaniment (excerpt) of Saved, Saved!
This is more of how I would play for congregational singing for Saved, Saved.  (The written music below is the same as the recording)  🙂
Audio clip: Adobe Flash Player (version 9 or above) is required to play this audio clip. Download the latest version here. You also need to have JavaScript enabled in your browser.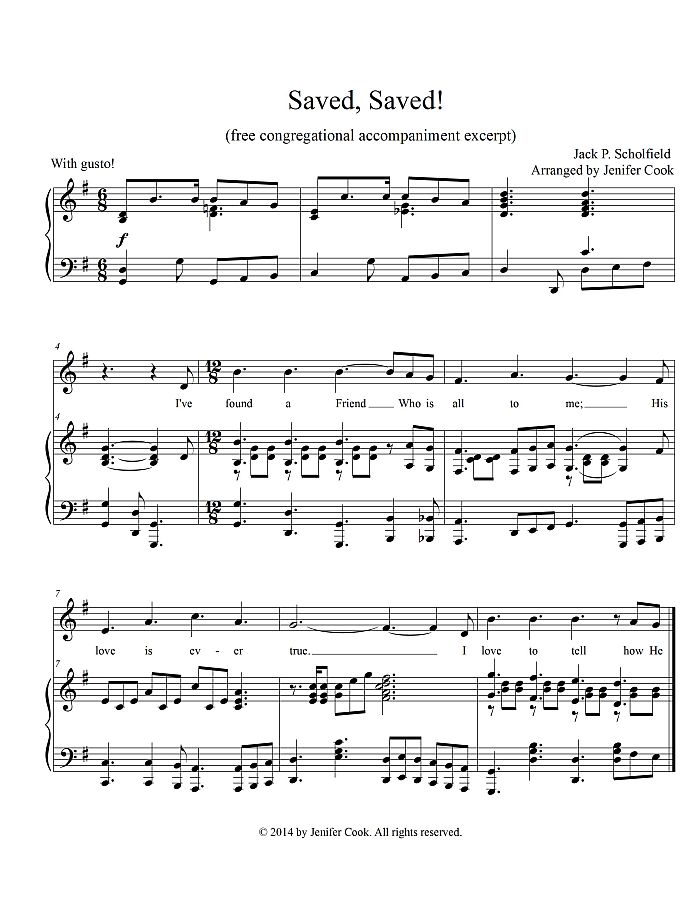 Click here to download your free copy of "Saved, Saved!" congregational accompaniment verse excerpt!