Wednesday, August 8th, 2012
Finally finished the "I Am Resolved" piano quartet!  Pianos 1 & 2 are more of an early intermediate level and pianos 3 & 4 are late intermediate to early advanced.
The various levels of this piano quartet brings several levels of church pianists together making for an exciting rendition of "I Am Resolved".
We are planning to play this at our church toward the end of September.
I'm offering a great discount  for "I Am Resolved" piano quartet  now until August 22, 2012.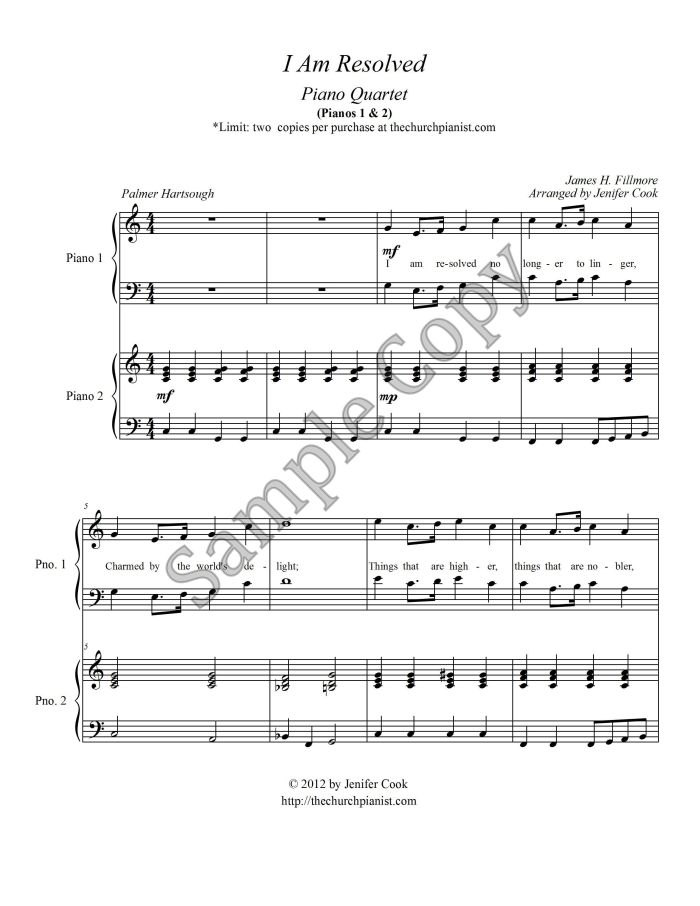 You need to have the Audio Player Plugin installed to use this shortcode