Wednesday, March 25th, 2015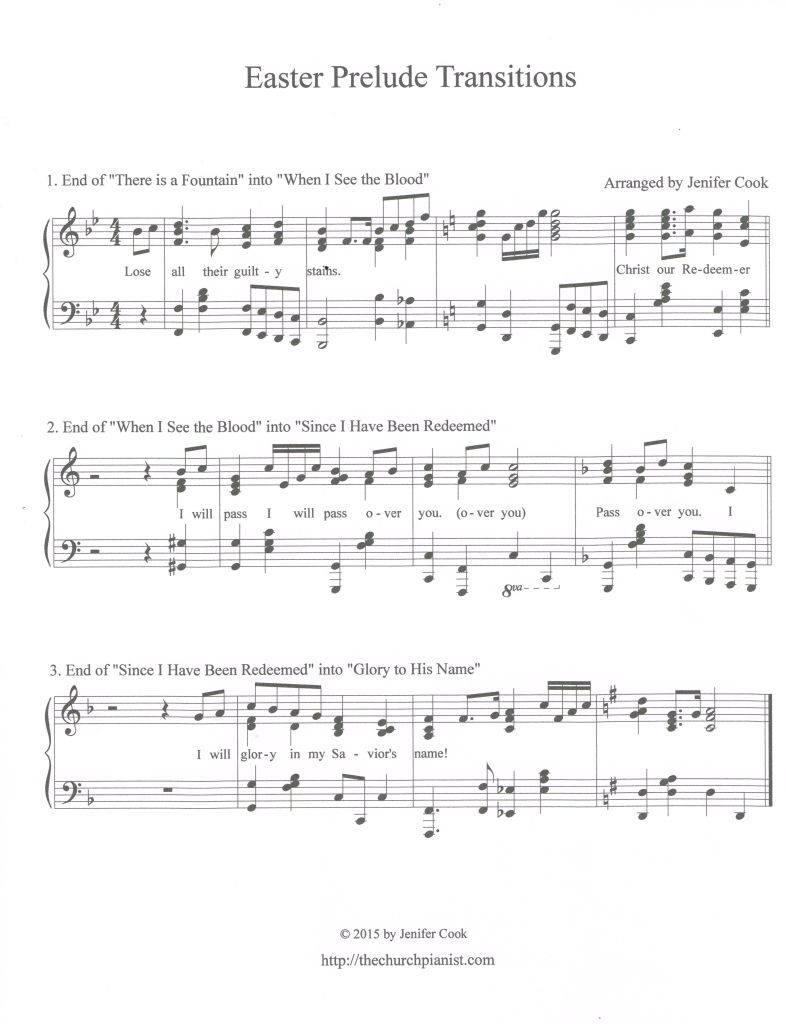 I decided to share for FREE….transitions for an Easter prelude.
A late intermediate to early advanced church pianist would benefit most from this IF they already know how to improvise hymns from the hymnal.
The following PDF includes four hymns that I printed from Timeless Truths Free Online Library.
Keep in mind that the hymns in the following Easter prelude are taken from a hymnal as is  but I've also included  a separate sheet which includes the transition for each song in the prelude collection. (These hymns are in the correct keys to match the transition sheet below.)
Easter Prelude Contents:
There is a Fountain (B flat Major)
When I See the Blood (C Major)
Since I Have Been Redeemed (F Major)
Glory to His Name (G Major)
Click here to download Easter-Prelude
Click here to download Transitions for Easter Prelude
Hopefully this helps the church pianist who has difficulty with adding transitions/modulations between hymns during a prelude.