Saturday, November 11th, 2017

I had almost forgotten about this early advanced piano solo of "It Came Upon a Midnight Clear".
I actually offered it for "free" back in 2015. This particular Christmas piano arrangement is featured on my "Simply Christmas" CD.
I did this arrangement off the top of my head…so it's more of a "free style" arrangement.
It's a challenge for me to transcribe an audio arrangement to paper!
There are a few minor changes that I just HAD to make 😉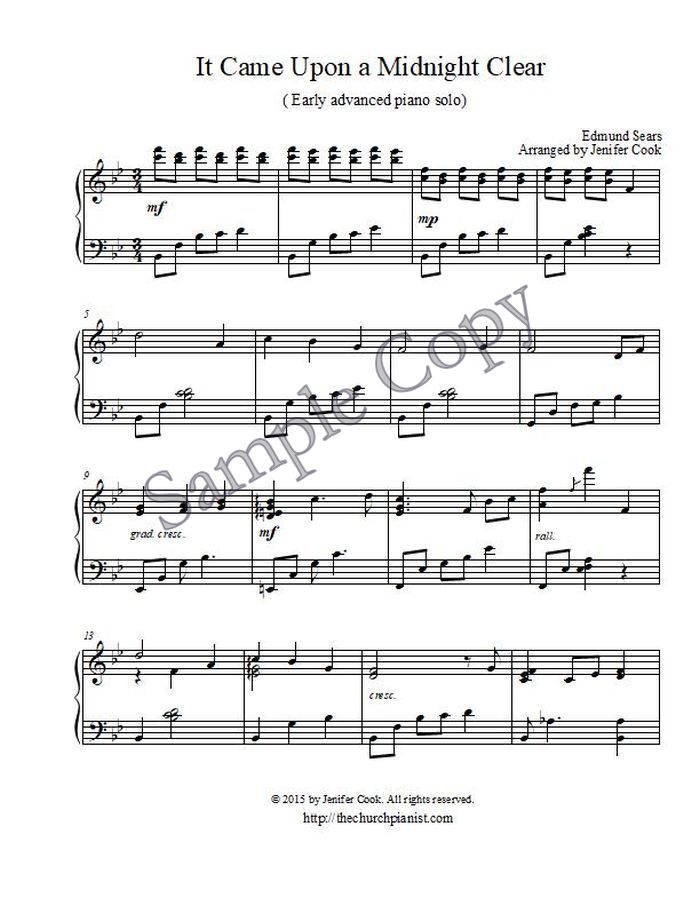 It Came Upon a Midnight Clear
Early advanced sacred piano solo, 4 pgs.
Audio clip: Adobe Flash Player (version 9 or above) is required to play this audio clip. Download the latest version here. You also need to have JavaScript enabled in your browser.