Friday, December 27th, 2013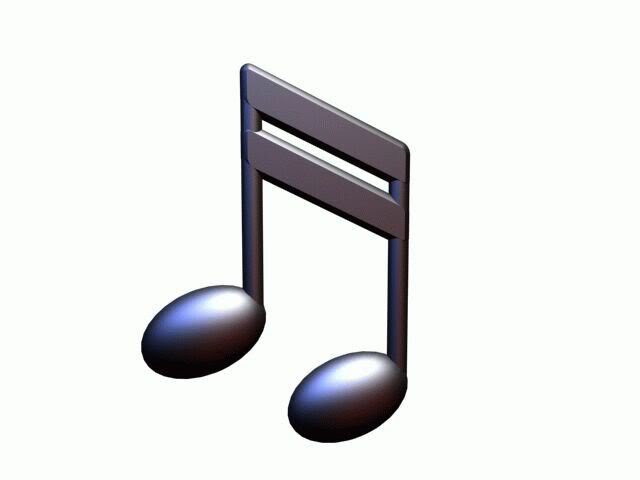 Answers from previous quiz questions for Chord Substitutions:
Minor chords for IV are  ii and vi
Minor chords for V are  iii and vii
Key of C Major:  F chord is the IV chord….so…d minor is the ii chord and a minor is the vi chord.  The V chord is G….so….e minor is the iii chord and b minor is the vii chord.
Review from last lesson:  A Major chord lasting two or more beats can be substituted with a minor chord. Go up or down two chords from the Major chord to find its minor chord substitutions.
For example:  The  C Major chord can be substituted with an e minor or a minor chord.  (The melody note dictates which substitution will sound right).
This is only the beginning…there are SO many chord substitutions!  I'm just covering the basic choices.
New Lesson
Warning label to the church pianist:  Chord substitutions cannot be used for congregational singing IF the congregation is singing parts from hymnal.
Chord substitutions can be used for solo instrumentals or when accompanying vocalists or instrumentalists singing or playing the melody.
Reason for selective use:  chord substitutions do not support the written voice parts in a hymnal.
Our church has a small congregation that mainly sings melody with occasional tenor….giving me more freedom in congregational accompaniment.  Adding chord substitutions just brings what would be a plain hymn…to life!
If you're a church pianist wanting a warmer sound to your playing…chord substitutions are the answer!  I use a lot of chord substitutions during invitation..creating a more reflective mood.  Our pastor likes background music during the entire invitation…allowing me more freedom to alter the melody and chords.
The following chord substitutions would be better understood if the church pianist had a basic understanding of being able to analyze chords within a hymn…hence….another lesson in the works 🙂
Until then…enjoy learning a couple chord substitutions for the following hymns.  

Layout explanation:  Three different hymn examples; each hymn is represented by an original line from the hymnal followed by an improvised version of that line. The I (CEG) chords are labeled as well as the substituted chord numbers. Each example is in C Major.  *Measures marked with a red square require future post to explain.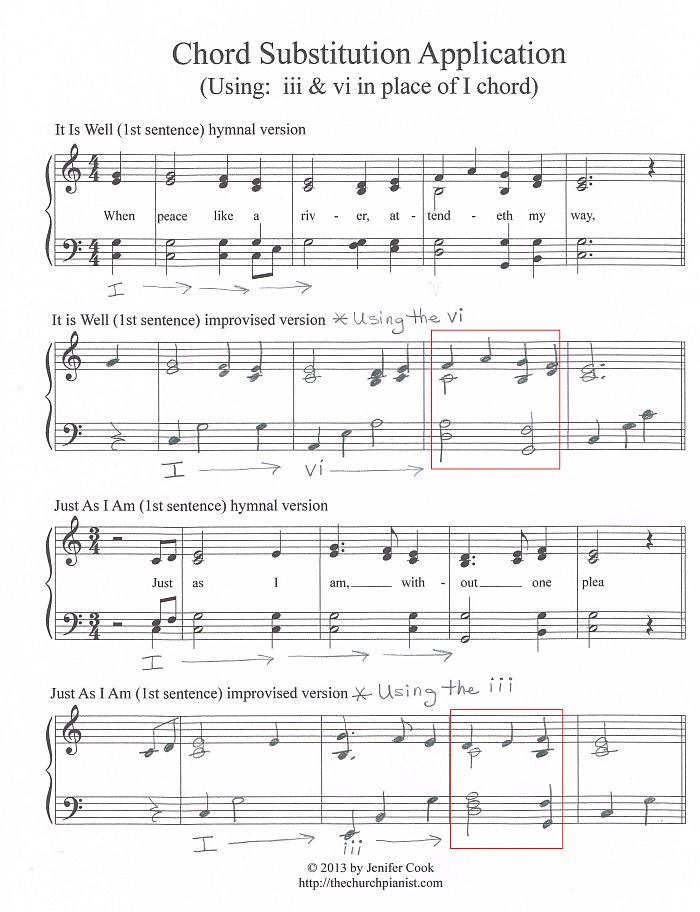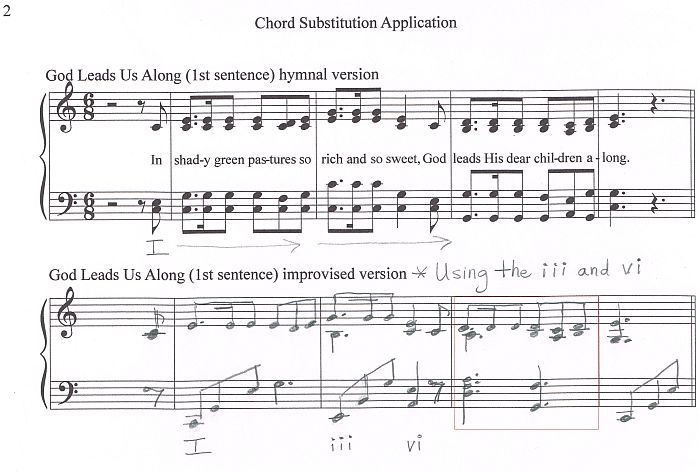 *Click on the following pages to download:
Page one: Chord Substitution Application
Page two: Chord Substitution Application