Used Music for Sale
A recent paint job (last week)… forced me to empty all of my music from our living room closet. What a mess!
After much weeding out of music…my living room closet looks SO much better!  Due to lack of storage space or music I just can't make use of in a small church…you will be seeing more music for sale on our "Used Music" page.
This project is still in the works but decided to share the process. (Want to replace the blue crate with a black one).
I wish I had a "before" picture to show you but all I can do is share the "after" pictures.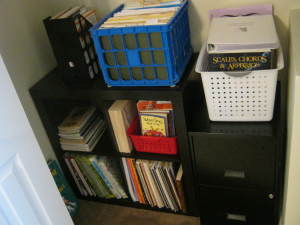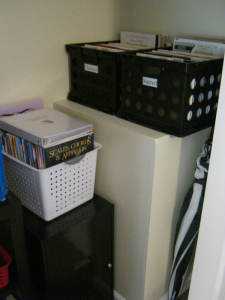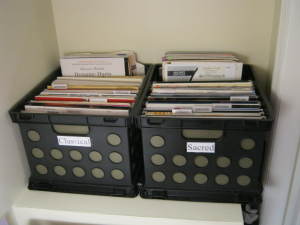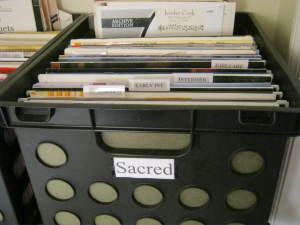 Tags: used music for sale