New Writing Project for Lillenas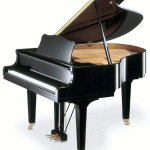 I thoroughly enjoyed the Composer's Symposium this past July in Atlanta.  I made a connection with someone there (thanks Marty Parks!) who strongly suggested I try submitting "Abide With Me"  via Lloyd Larson of Lillenas Publishing Co.
I finally emailed my arrangement to Lloyd just a couple months ago. He responded by asking me to do an early intermediate piano solo   book instead. Wow!
We're in the beginning stages of deciding on a book title and song list.  I look forward to this new adventure!  This will be my second book to be published by another company.  My first solo piano book is entitled "Showers of Blessing" (early intermediate) published by Soundforth who is now under Lorenz Publishing Co.
My new book will be published (hopefully) by November of next year.  At my age, a year's time goes in a flash…especially with many other writing projects at hand!
Thanks for everyone encouraging me to write more!  I plan to!!  I'm living my dream…always wanted to write and share with others.
Tags: church pianist, jenifer cook