God Bless America (piano solo)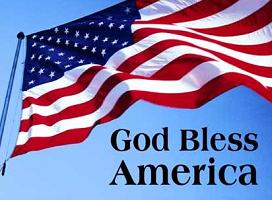 Super excited to announce the publication of my advanced piano solo arrangement of God Bless America!  I've always dreamed about being able to publish such an arrangement but copyright prevented that.
Thanks to SMP Press, aka Sheet Music Plus,  ( a site I also publish sheet music through) … now offers a chance for its publishers to arrange 1000's of copyrighted songs through ArrangeMe with SMP Press.  I plan to use this platform of opportunity as time allows.
The advanced piano solo arrangement of God Bless America is only available through SMP Press at the following link:
Tags: advanced piano solo, God Bless America, piano solo, sheet music plus, SMP Press