New Vocal Solo! "When I Looked Up to the Cross"
I'm very excited about publishing "When I Looked Up to the Cross", sacred vocal solo by my dad, Reece Yandle.
This is our family favorite.  My youngest son had this song sung at his senior graduation.
You will enjoy this uplifting melody with a salvation emphasis!  The video below was recorded before the written arrangement and differs slightly… but will give the listener the writer's intended interpretation of the song….especially since the writer himself is singing in this video 🙂  Thanks dad for allowing God to use you through this song!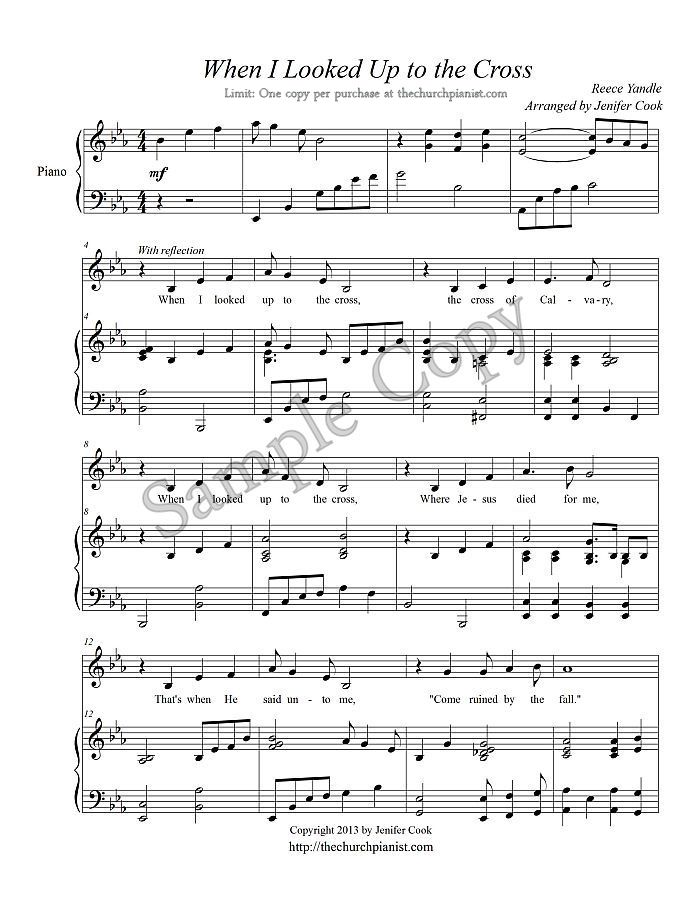 You need to have the Audio Player Plugin installed to use this shortcode
Tags: reece yandle, sacred vocal solo, vocal solo, when i looked up to the cross