Time to Plan for Easter Music!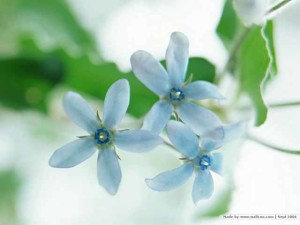 Gearing up for Easter music!  Planning ahead is the key! How many of you church pianists are involved in planning for your church's Easter service?
I'm trying to decide on a nice Easter ensemble medley for maybe three to four pianos, flutes and clarinet for an offertory. Feeling the creative juices flowing too! I think I'll adapt my trio piano version of "Power in the Blood Medley" for this group.
Concerning choir music…we usually don't have a full-fledged program due to time limitations but try to learn new songs for these special occasions.
One of my favorite Easter cantatas is "The Bread of Life" by Lloyd Larson. All of the music is very well done!  I found a fairly decent recording of this very cantata on youtube.  It helps to hear a good representation of the music before tackling a new song…also provides the director with the interpretation ideas of the song such as word coloring (emphasizing certain words to elevate the meaning of the text)…. and also….what tempo is most effective.
At this point, the one song we'll be learning from this cantata is "Taste and You'll See" a nice upbeat piece on the Christian's experience  of God's salvation.
I'm sure I'll be sharing other resources for Easter offertories and vocal specials along the way as we look towards an effective Easter service for God's glory!
So…start getting ready now for your Easter service while you have ample time! 🙂   Not counting the last week of December….Easter is 15 weeks from now.
Sounds like a long time but not when you're preparing new music or a cantata….even if it's an easy program.  Have fun as you seek out Easter music!

Tags: bread of life, church pianist, easter cantata, easter music