Sacred Vocal Solo by Mina Oglesby (now available)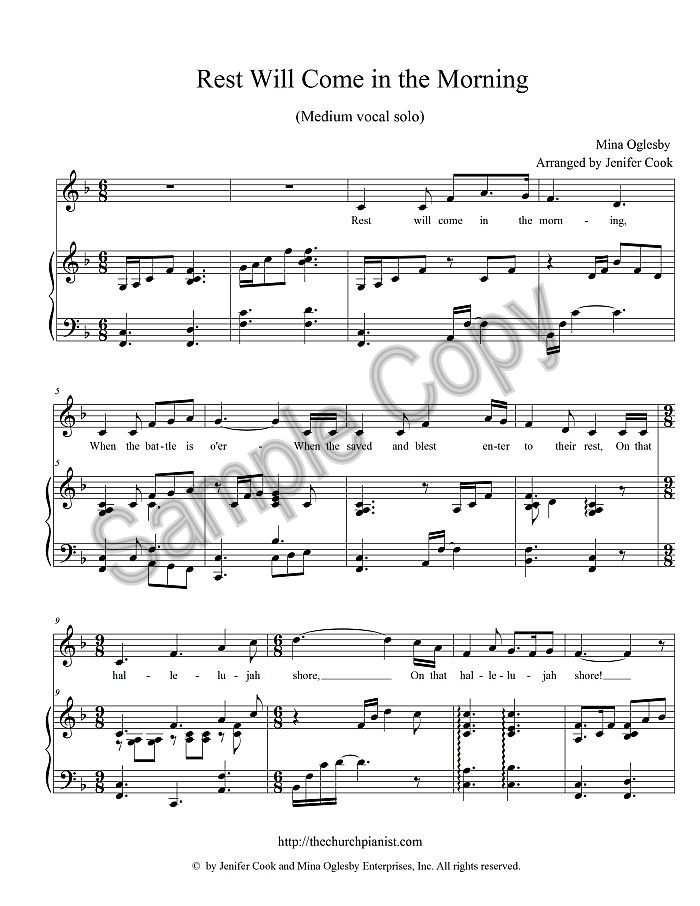 Just published a new sacred vocal solo by Mina Oglesby that's never been recorded until now..called "Rest Will Come in the Morning".
I first discovered this piece in a songbook collection by Mina called "I Would See Jesus" published in the 1980's.  After playing through the piece, I immediately called Mina and said, "This song needs to be shared! It's beautiful!"  She allowed me to create an arrangement of this comforting song.  I can't wait to look through her books and share more of her wonderful songs filled with her love for Christ.
Appropriate song for any time of the year and would also make a nice funeral vocal solo too.
Thanks to Casie Schmidt for the wonderful recording of Mina's song. I played in E flat for the recording. In case that's too low for some people…I also included the arrangement in F Major but didn't charge extra for having both arrangements.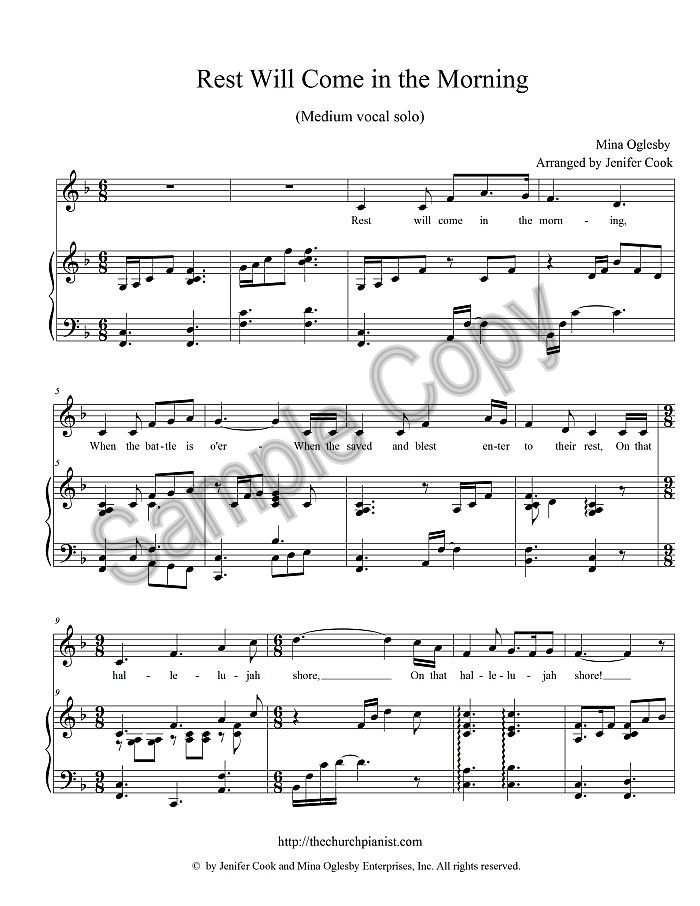 Audio clip: Adobe Flash Player (version 9 or above) is required to play this audio clip. Download the latest version here. You also need to have JavaScript enabled in your browser.
Tags: casie schmidt, mina oglesby, rest will come in the morning, sacred vocal solo