Funeral Collection for Church Pianist: Update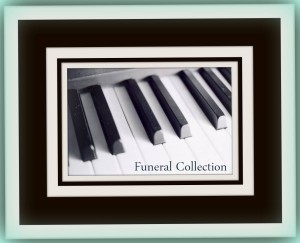 I have been grabbing my rare spare moments….trying to finish the "funeral collection" for church pianists!
I hope to complete it by no later than mid-March.  All the arrangements except for one have been entered in Finale.  Now the finishing touches begin such as: key changes between each song; dynamics,visible lyrics for each song to help the church pianist focus on the message of each song. Each arrangement in the funeral collection can also stand alone as an offertory.
Each piece is written in (hopefully) a simplistic yet artistic style…making it easier for the average pianist to prepare with minimal practice.  Most of the songs are in easy keys such as: C, F and G Major with the exception of at least two in the key of E flat Major.
The funeral collection will consist of at least fifteen minutes playing time.
Looking forward to publishing this collection soon!
Tags: church pianist, funeral collection, pianist