God Rest Ye Merry Gentlemen
I published a late intermediate arrangement of God Rest Ye Merry Gentlemen a couple  years ago.  I was needing an early intermediate arrangement of this Christmas song for one of my piano students to play for recital this year…so…got up around 5 am last week and this one just flowed.
It's not very long because we like short and sweet recitals 😉  The shorter solo also allows time for the student to learn a piano duet with me for the recital.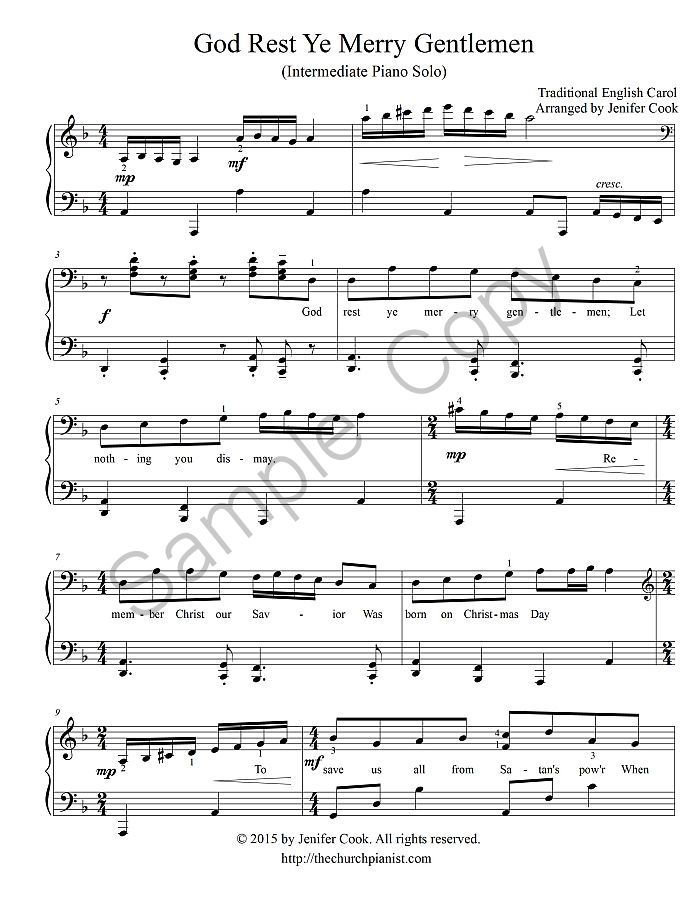 Audio clip: Adobe Flash Player (version 9 or above) is required to play this audio clip. Download the latest version here. You also need to have JavaScript enabled in your browser.
Tags: christmas piano solo, early intermediate piano solo, god rest ye merry gentlemen