How to Access Purchased Music
Periodically I have customers say they can't find the downloadable link(s) to their purchased music.  Hopefully this information will be a help.
1.  Customer making the payment for an order (can choose paypal, debit or credit card.  I chose paypal for this order.)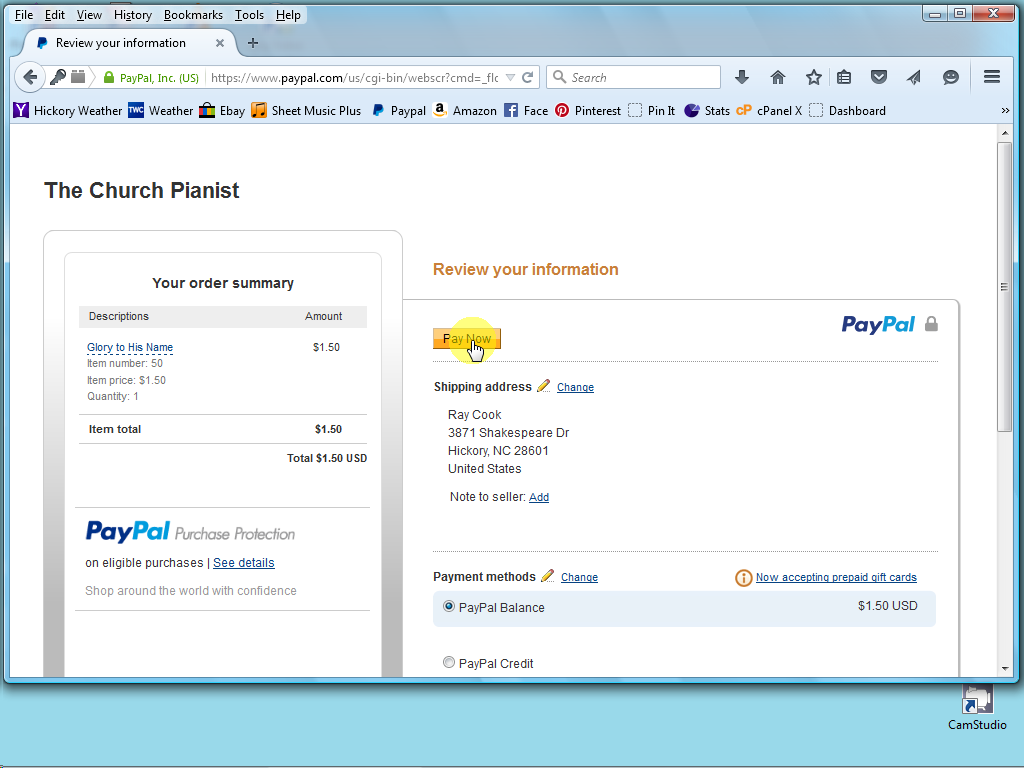 2.  This screen appears a few seconds after clicking "pay now" button above.
Wait several seconds for next screen to appear automatically!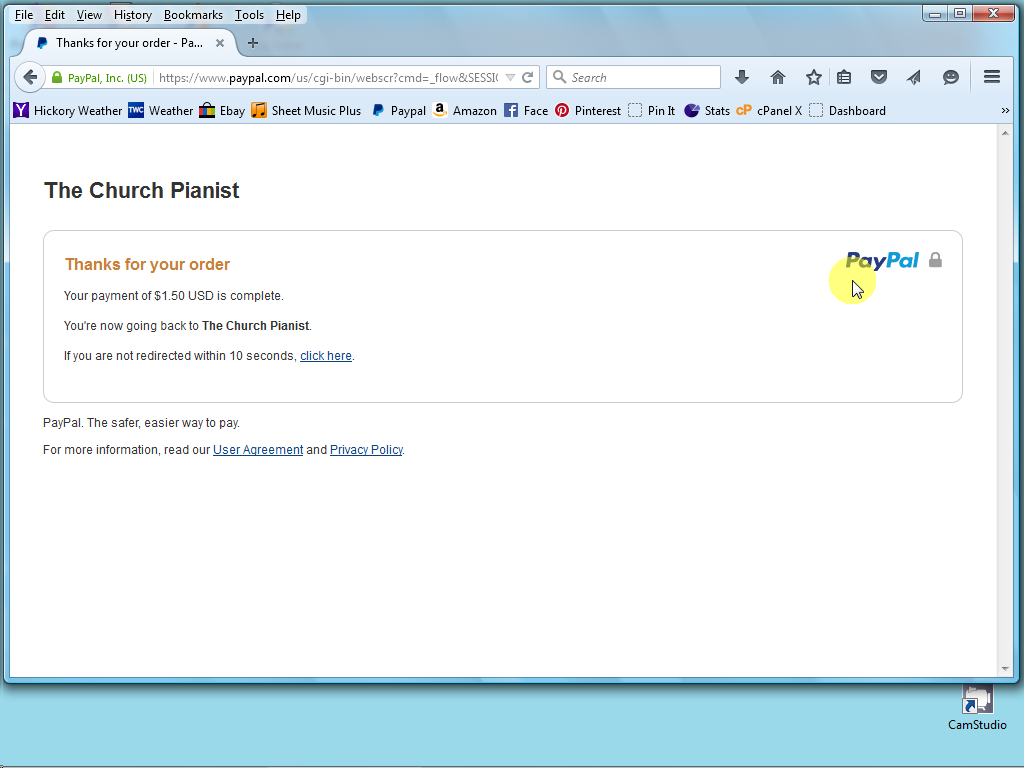 3.  Third screen appears less than 10 seconds after the window above.
This screen contains the downloadable link(s) for purchased music.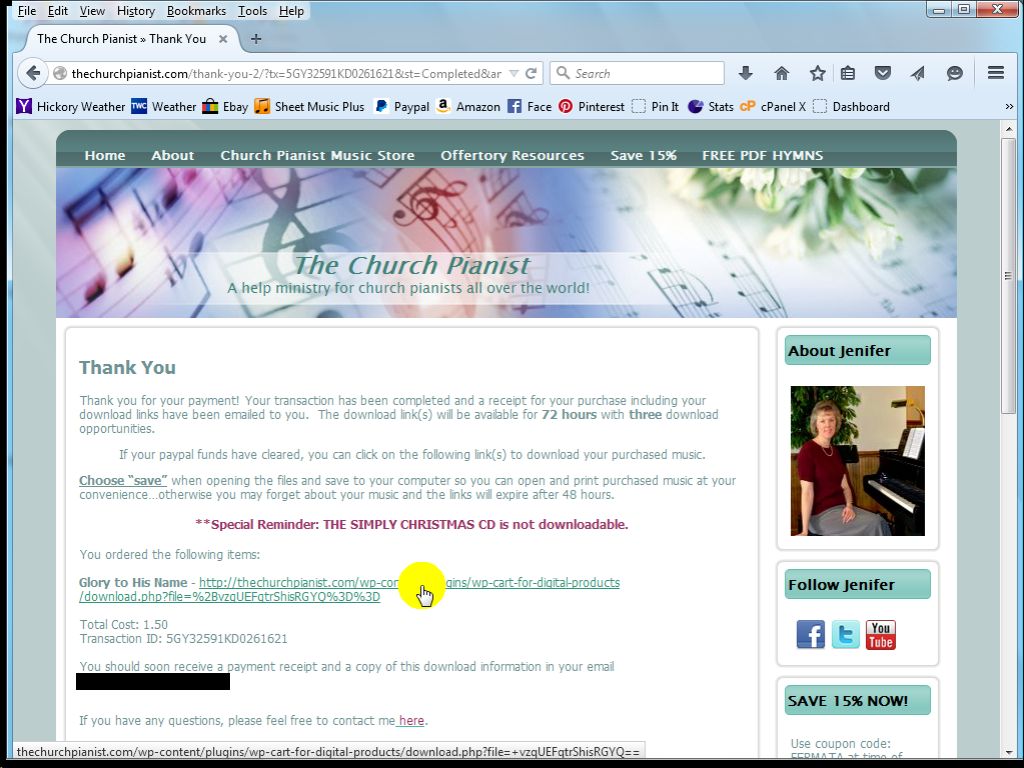 **I plan on adding pics or video describing how to download & save purchased music.