Glissando Tip (Then Sings My Soul)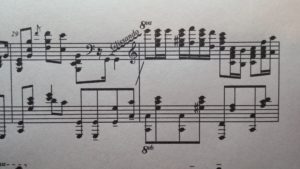 Many of you have asked about how to finger the runs and glissando in Then Sings My Soul piano arrangement.
Here's a demo of the glissando on the last page of Then Sings My Soul.
Tip: I began the glissando with my 2nd finger…then immediately turned 2nd & 3rd finger under… and glazed across the keys…no need to batter your fingers with too much pressure 😉
I will give fingering tips soon for the runs in Then Sings My Soul.
Video Tip: If you pause and drag the timeline on video …you can watch in slow motion for a better look at the glissando.
Tags: glissando, then sings my soul