Free Sacred Piano Arrangement: Christ Returneth (part two)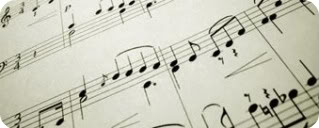 I enjoyed improvising the chorus of "Christ Returneth".  There are fewer chord changes in the chorus, making it easier to add extra movement.  The frequent half notes also provide time for fill-ins. 
This arrangement was written for the  intermediate to late intermediate level church pianist.  The advanced church pianist can just play more four-note chords in the right hand where feasible.
Editor Highlights for Part Two of "Christ Returneth"
1. page two (first measure)  The left hand octave movement is used to create excitement to match the words "Jesus will come in the fullness of glory". 
2.  page two, measure #20 (where chorus begins)  A simple accompaniment is used for a more "subdued" mood.
3. page three, measure #30, third count, right hand (right hand plays octaver higher for contrast…but still remains soft).
Click here to download free sacred piano arrangement "Christ Returneth" part two
Click here for "Christ Returneth" part one
Tags: christ returneth, church pianist, free sacred piano arrangement