Sunday, September 18th, 2011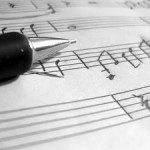 I was able to finish page two of "All Hail the Power" tonight even after a busy but good week of revival at our church.   I will try to share some music highlights of our week sometime soon.
In my next article…I 'll share editor notes along with an audio of this free piano arrangement for "All Hail the Power" congregational accompaniment.
Click here to download "All Hail the Power" congregational accompaniment