Wednesday, March 4th, 2015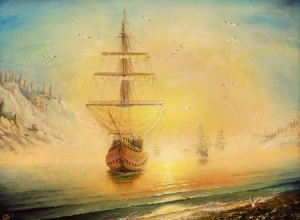 Special note to my readers:  This advanced sacred piano solo of The Haven of Rest & Wonderful Peace is FREE for a limited time up through March 11th. Beginning March 12th…it will be available for sale in our music store.
Last week, a church pianist friend of mine who I met through my website was asking if I would write another advanced devotional piano solo.  She couldn't have asked at a better time since I was wanting to start a new advanced piano arrangement.
I began thinking about The Haven of Rest and tried to think of a song that would go with it. The chorus of "Wonderful Peace" just seemed to flow in thought and rhythm at the end of Haven of Rest chorus.
What a blessing to know as a Christian that…"I've anchored my soul in the haven of rest" and now I have "Peace, peace, wonderful peace…coming down from the Father above…"
The Haven of Rest was written (unsurprisingly) by an Irish sailor, Henry Gilmour, who came to America at an early age. (more on Henry's life)
Click below on the song title to download this FREE advanced sacred piano arrangement.