Monday, April 25th, 2016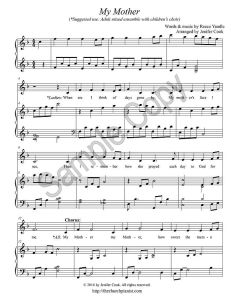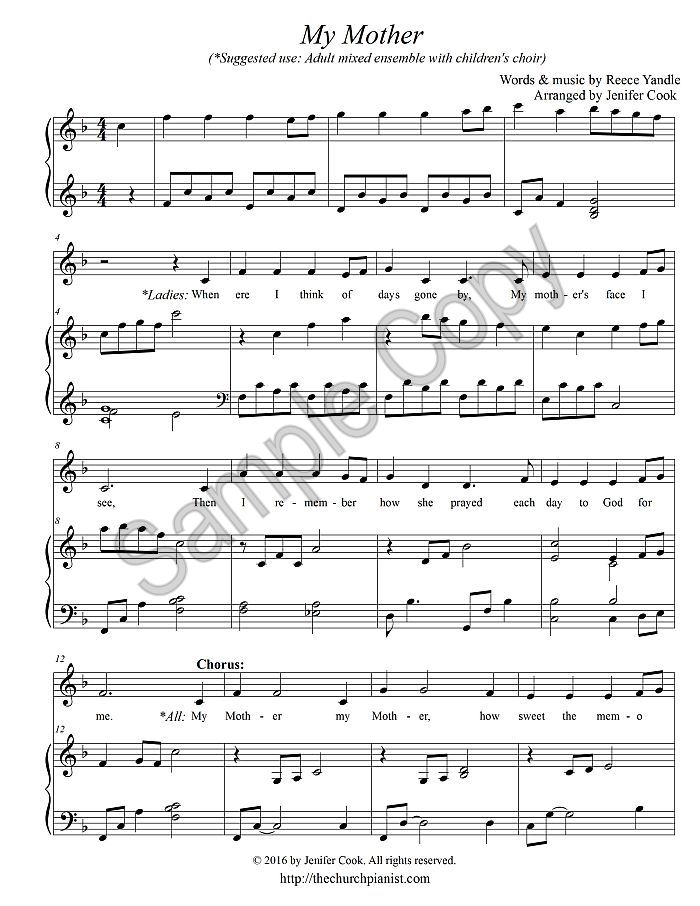 Publishing a  Mother's day song tonight!  I wasn't sure if I would have it ready in time…barely though!
A sampling of the first page is listed above.
My dad wrote this song years ago and now it will finally be available in print! The song is sung from an adult or kid's perspective of their Mother and how she faithfully prays for their salvation and how thankful they are for their Mother's love.
A mixed adult ensemble and children's group from our church will be singing this on Mother's day.
I'm excited to have my grandchildren singing for the first time in this special!
I will try to provide a video of our church group singing this arrangement asap.
I should have it published by 9 pm EST tonight.