Monday, March 27th, 2017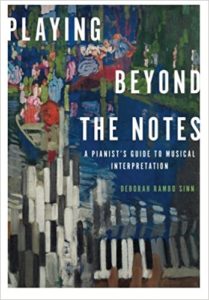 Thought I'd share a brief book review on a book I'm currently reading entitled "Playing Beyond the Notes".
The writer communicates the different musical concepts with ample illustrations.
It's one of those kind of books you can pick up and randomly choose a chapter of interest without losing the overall flow of the book.
A great reference book for any piano teacher, piano student or church pianist wanting to sharpen their skills in the area of music interpretation!
Click HERE to purchase or preview "Playing Beyond the Notes" by Deborah Rambo Sinn